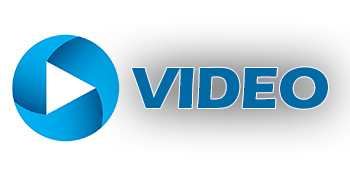 More Information
Want to generate revenue off of your video library?

Blue Channel Digital's Video Paywall platform is a fully hosted application allowing you to upload, manage, organize, and monitize your video library for all platforms. Whether you just have a website for your videos and/or need to extend to mobile and OTT, BCD's Video Paywall platform has the power and ease of use to get the job done.

Features


Integration to all the major video platforms... Zype, Ooyala, Brightcove, and others
Supports Live, VOD, and OTT destinations with specific rules and workflows for each platform
Ready to go Roku, Amazon and AppleTV applications
Videos can be browsed/searched in front of paywall to maximize SEO and social sharing
100% responsive layouts
Paywall integration with Authorize.net, Payleap, Stripe, Paypal and others
Multiple billing and pricing accounts, with auto-renew
Free/Promo tokens with auto expiration for trial accounts
Detailed, transactional logging of user activity on all platforms
Trustwave compliant - no user-specific data stored locally
Member control panels let the users manage their own accounts
Suggestion/Relation video content appear automatically
Multiple genres and categories, including live streams
Cloud-based management tool



Case Study: Rural Media Group




RFD-TV is the flagship network for Rural Media Group. Launched in December 2000, RFD-TV is the nation's first 24-hour television network featuring programming focused on the agribusiness, equine and the rural lifestyle, along with traditional country music and entertainment.

In 2011, Rural launched The Country Club (http://www.rfdcc.com) to extend and offer their product to the digital universe behind BCD's Video Paywall platform. With over 10,000 members with an average 2000+ active users each month, The Country Club has been a huge success for Rural, generating new revenue and increased viewership.

The Country Club utilized 3 different video vendors through the years (Brightcove, Ooyala, and currently Zype). BCD's Video Paywall's modular design has enabled the smooth transition from each provider to the next with virtually no downtime on the front end or OTT apps. The last 'switchover' seamlessly moved 10 terabytes of videos and meta data from platform to platform.



Need more information? Contact us today to discuss your requirements.